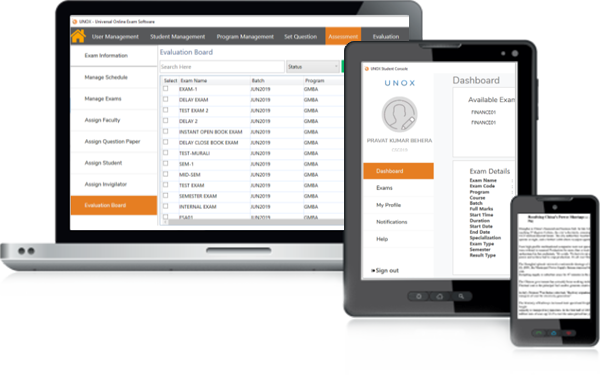 The industry leaders in Digital Assessment Solutions that automates the examination process to eliminate manual administrative work. UNOX Portal provides paperless assessment platform for Higher Education, Entrance Test, Aptitude Test, Semister Examination, Certification and Corporates that are scalable from hundreds to millions of test-takers and learners. Technology so clever and intuitive that your focus stays where it should – on driving better education and training outcomes for your organisation. Gone are the days when the only way to take an exam was to be physically present in the examination hall. UNOX Portal removes the most common challenges with administering physical, paper-pen examinations while providing a highly secure and scalable solution that allows a host of unique benefits.
Product
Features
The Digital Revolution In Paperless Examination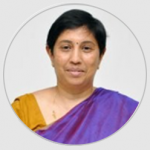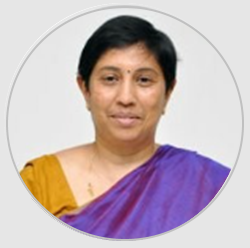 This software makes administering an exam much easier process than it used to be in the past. Our team is using UNOX Portal for conducting exams for the…
Prema Sankaran
Director
Firebird Institute of Research in Management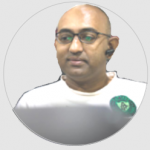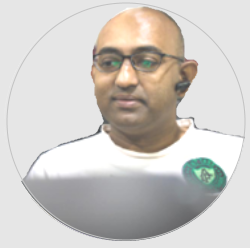 We have been using Unox in our college for our exams and it couldn't have been a better decision. Exams are not just to test your knowledge they're…
Mr. Anil Pavuluri
Manager – Admissions & Placements
ISTTM Business School, Hyderabad, India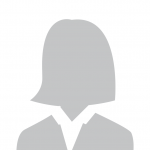 When it comes to digital examinations there are loads of challenges. UNOX Portal helped us in a smooth transition from manual to paperless exams and there was no…
Dr. Tamilselvi
COE
COE at Firebird Institute of Research in Management ,Coimbatore, Tamil Nadu, India
INTEGRAL FEATURES
USER-FRIENDLY INTERFACE
Users consistently provide outstanding feedback on the ease of use of the product from both administration and student perspectives.
SECURE ACCESS TO OFFICE TOOLS
Full lock-down of the system resources with options to allow secured access to MS Office tools such as Excel and Word.
OPEN BOOK EXAMS
Options to allow secured access to open book exams wherein only allowed content is available via built-in PDF viewer.
ROLE-BASED ACCESS
There are 7 roles (Student, IT Admin, Invigilator, Faculty, Approval Board, Coordinator, Super Admin along with Audit tool) in the system with specific tools accessible for each role.
The Digital Revolution In Paperless Examination
Mankinds survival is dependent on its ability to adapt to change. Then why should the education industry stay away from being disrupted? We know that you have been trying to modernise your examination system. However, the lack of good, robust, reliable and credible systems and technology has frustrated your efforts so far. It is time to change the way exams are conducted and make the process relevant for the students and easier for the institutions. It\'s time UNOX Portal helps you navigate through all the challenges and realize the world of possibilities in transforming the examinations process in your institution, creating an environment of trust, security and accuracy.
Our
Contact
Exciting Offers await you, please get in touch with us
Head Office
7 Morey Pl
Kings Langley NSW 2147